AUCTION for After the Track!
To help offset extra medical costs for recent fosters.

August 11 at 10:00 am EST to August 17 at 10:00 pm EST

All auctions are in US Currency.

To get started, please click "Log in" and then "Register". Fill out the form and submit. You will receive a Registration Confirmation. If you have not received your registration confirmation email, please check your junk or spam folder.
If you continue to have trouble, email: jlalexan@hotmail.com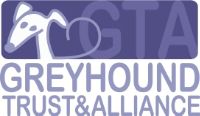 A Greyhound Trust & Alliance Auction.
Please note: the views and opinions of the group may not be shared by the host. Visit our website for more information.
GT&A and it's members are pro-greyhound and racing neutral.
Interested in having an auction proxy hosted? Contact us! greyhoundtrustalliance@gmail.com